Holistic Care for Cats & Dogs in Marina Del Rey
While traditional medical treatments are rightfully popular due to their effectiveness in helping our pets return to health, holistic veterinary medicine offers alternative treatment methods that may prove to be valuable for any condition.
Dr. Shane provides holistic care for pets by developing a treatment plan based on a number of unique factors, from your pet's disease pattern and environment to their relationship with you. 
We offer a range of treatment options depending on your pet's assessment, including herbal medicine, acupuncture, and laser therapy. We may use a blend of traditional medicine and holistic veterinary care. 
Dr. Shane is available by appointment for Holistic Veterinary Care on Mondays and Tuesdays.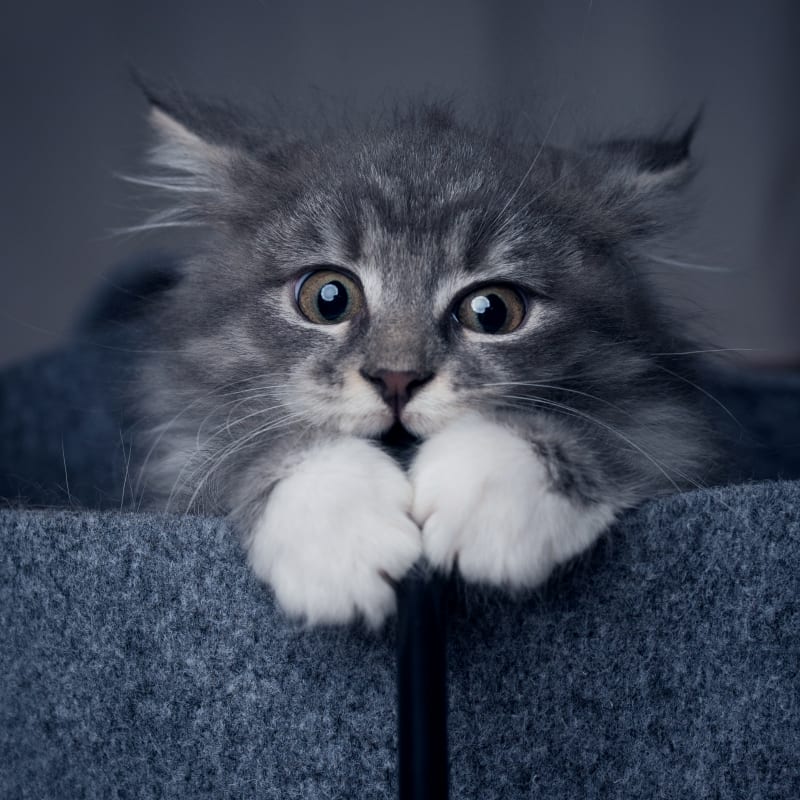 Order Chinese Herbs Online
As part of our holistic services, we offer online ordering of Chinese herbs. Follow the link below and fill out the form, making sure to list our name, your vet's name and our email. When your authorization is approved, you can buy the herbs that your pet needs. 
Training & Qualifications for Holistic Veterinarians
Veterinarians who practice holistic medicine need to attend traditional veterinary school in order to receive training. In order to become qualified to offer holistic medical treatments, they also are required to have obtained additional training in holistic medicine after graduating with their DVM degree.
Dr. Shane is a Certified Veterinary Acupuncturist (CVA) and has successfully completed veterinary acupuncture training and fulfilled all other requirements of the Chi Institute of Chinese Medicine and the China National Society of Traditional Chinese Veterinary Medicine.
Holistic Medicine for Pets: Treatment Options 
One or more of the treatments options below may be recommended as holistic medical treatments for your pet. Commonly-provided holistic veterinary services for pets include:
Acupuncture

Acupuncture is an aspect of Traditional Chinese Veterinary Medicine that focuses on promoting healing by restoring the energy balance in the body.

Acupuncture treatment can help encourage increased circulation, which can help hot spots, granulomas and allergic dermatitis. It can also improve healing and reduce pain, leading to less itching and subsequent over-grooming.

Herbal Medicine

Herbal medicine has a long and respected history, dating back to Biblical times. Chinese medical texts from the Han Dynasty (200 AD) describe hundreds of herbal formulas, many of which are still in use today. A great number of western herbs, such as slippery elm bark, ginger, and chamomile, are discussed in herbals dating back to the 16th century.

Herbs may be used to support the body's function in a number of ways. These plants can be used to supplement conventional medicine in the treatment of disease. They can also be used to manage long-term conditions through the use of "tonics."

Herbs are also often used in tandem with other, much more intensive treatments for patients that are undergoing treatment for cancer or other diseases that require invasive and draining treatments.

While herbs are the "ultimate" natural remedy, they are also potent medicine, which must be used appropriately.  Herbs and herbal formulas are utilized by the body in specific ways, and our domestic pets metabolize them differently than we do.  This makes the selection of the correct herbs for your individual pet vitally important.

Laser Therapy

Laser therapy uses "cold" lasers at a very low frequency of light to stimulate a change in your pet's cells through a process called photobiomodulation. 

This process encourages your pet's natural healing processes in the areas where they are experiencing injuries, inflammatory illness or more, and helps to relieve some pain and discomfort in the process. 

Our vets use cold laser therapy in tandem with a number of other treatments to help encourage a quick and full recovery in our cat and dog patients. 
Benefits of Holistic Medicine for Pets
Holistic medicine treatments for pets offer a number of benefits, including:
Encouraging increased circulation to reduce allergic dermatitis and other conditions (acupuncture)
Boosting the immune system and reducing inflammation (ozone therapy)
Helping to minimize side effects of chemotherapy (herbal medicine)
Relieving muscle spasms and improving function or range of motion (musculoskeletal manipulation)
Stimulating vital forces within the body to promote healing and alleviate symptoms (homeopathy)